Written on May 10, 2010 at 9:25 pm
Filed under:
Crafting
with tags:
amigurumi
,
Crochet
,
finished project
A short while ago, an online friend commented on how she'd love a mushroom Blythe hat that would look like Toadette's head (pink with white dots). I was sure I could do it, since I had done one in red and white, but I got bored today, and umm, I ended up with this little friend: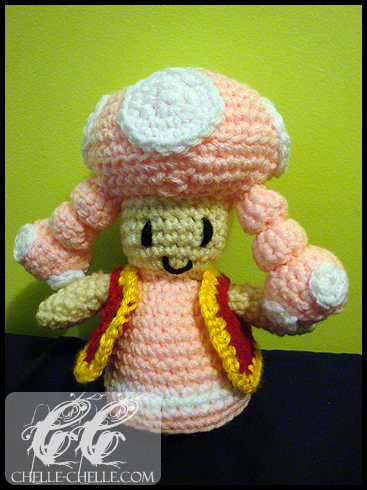 Meet Toadette, a minor character from Nintendo's Mario series. She first appeared in Mario Kart: Double Dash!! as Toad's (her male counterpart) racing partner. She has since appeared in multiple Mario games.