Written on December 5, 2013 at 8:00 pm
Filed under:
Crochet
,
Jewellery
with tags:
Giftmas 2013
Clinical for the term finished up on Wednesday this week, and we went out for lunch as a group as per tradition. It's always bittersweet to end clinical for the term, at least for me, because you end up becoming good friends with those that you work with and you know there's a chance that you won't be in the same group as them next term. And because I adore all things Christmas, I decided to give my clinical group members gifts this year!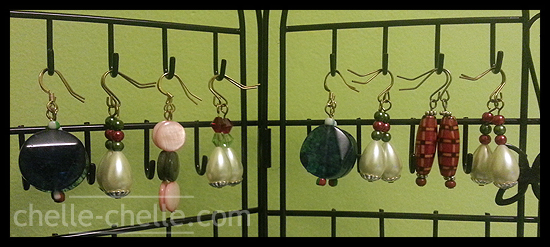 I'd been making a lot of earrings over the last couple of months. Just a few pairs here and there. Last weekend, I made these eight pairs with some of them destined to be gifted away. But first, I needed a way to package them, so I made myself some earring cards. I also decided in the process that I'd finally stop being lazy and get some real business cards printed… But these worked well for what I needed them for.
One of my clinical group members was a guy and did not have pierced ears, but I knew he was a big fan of Pokémon so I made him a Pokéball ornament. Crocheted in the appropriate colours with a white yarn string to hang from a tree branch.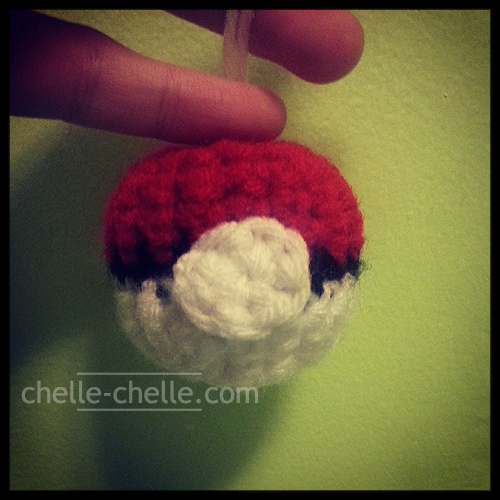 I packaged everything (a pair of earrings plus chocolate balls or a Pokéball plus chocolate balls) into gold organza bags. I had way too much fun with planning these gifts out.