Written on December 11, 2013 at 5:30 pm
Filed under:
Work in Progress
Since the beginning of December, I'm been primarily knitting on my Winter Eclipse socks. So named because that's the name of the colourway. I am knitting them on 2.25mm circulars (US 1) and the yarn is Patons Kroy Socks 4 Ply in the Winter Eclipse colourway (#54581). This is my second pair out of Patons Kroy and I quite like them. I wasn't sure about the short colour repeats at first, but it's got a neat amount of pooling that doesn't look half bad! I'm particularly in love with the bright berry colours.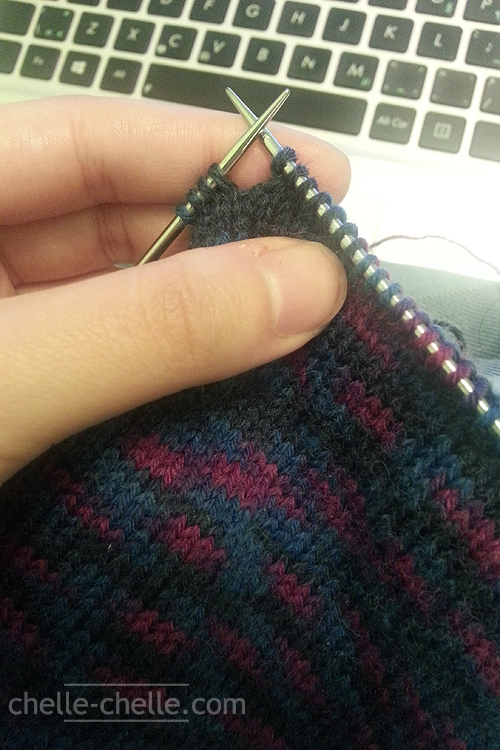 Majority of the socks are being down in a 3×1 rib pattern, I'm using the Fish Lips Kiss Heel (which I initially found out about from Aimee and Darren's knitting podcast, Knitting in Circles) which is my absolute most favourite way of knitting heels now. Not that I've knitted a lot of heels in the past (or present), but honestly, it's so much easier than doing a heel flat and gusset and hoping for no holes.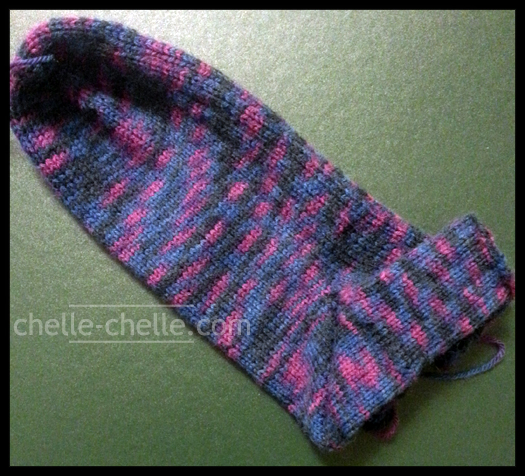 These socks are part of my Giftmas knitting and (sadly?) not for me. But fortunately, I will have enough yarn to make a pair for me, if I so decide that I want to knit a pair for me when I'm done. I'm hoping to get the second sock done within the week, ends tucked in, washed and blocked and ready for giftmas-giving.