Written on December 22, 2009 at 12:05 am
Filed under:
Article
with tags:
amigurumi
,
Crochet
,
knit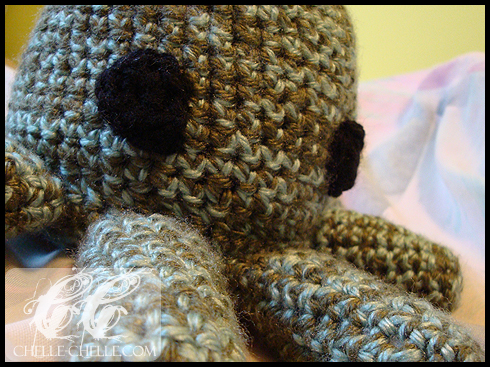 What is amigurumi? Where did the word come from? How the %#*! do I pronounce it?
All very good questions!
Amigurumi is a Japanese word and encompasses knitted and crocheted toys – usually animals or human-like dolls. They generally have cute features (like big eyes), are made of yarn, stuffed with love (or polyester stuffing). Due to the nature of the stuffie (or amigurumi, I just find 'stuffie' to be a lot easier, and quicker, to type out), it is generally recommended that you use a smaller size crochet hook or knitting needles when making them in order to ensure that you are making a tight fabric. This makes sure that when you stuff (with love!) that the stuffing does not show through.