Written on February 19, 2010 at 12:02 pm
Filed under:
Crafting
with tags:
Blythe
,
Crochet
,
finished project
I signed up for a Blythe-related swap, send out date is March 1st. The theme was spring and the criteria that I imposed on the swap was that everything had to be handcrafted by the sender. I clearly have issues regarding what is considered to be 'spring' though.
Item #1: Flower hat! Modeled by Belarus. Side view: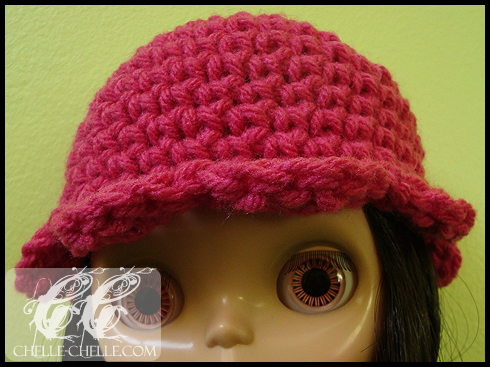 Top view (yellow centre should have been made larger, but I ran out):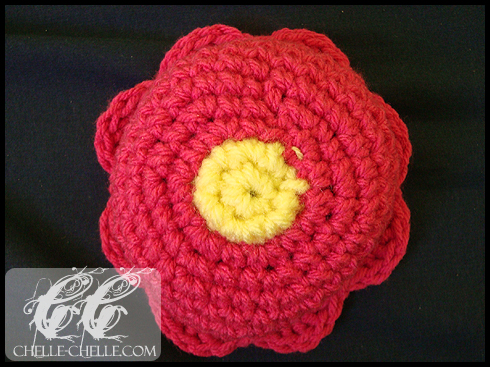 Item #2: Red and white gnome hat that clearly belongs in December, not Spring. Modeled by Eden.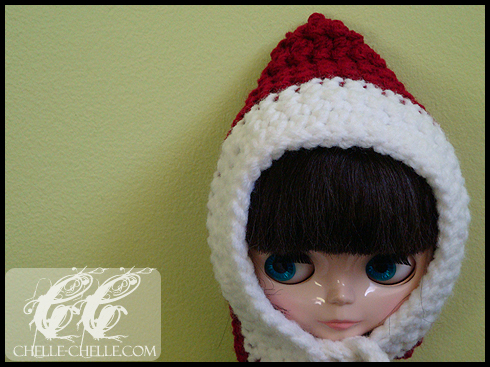 Item #3: Bright purple scarf. Modeled by Belarus.
Item #4: Navy blue coat. Still needs snaps and buttons. Modeled by Sophie.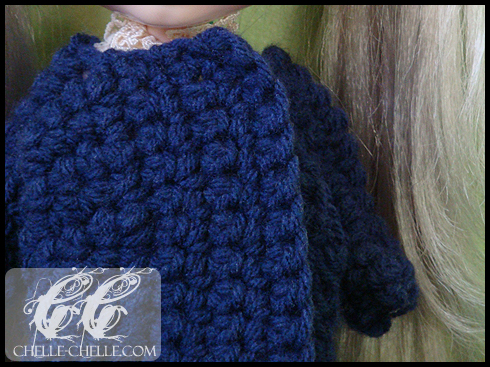 Group shot of everything.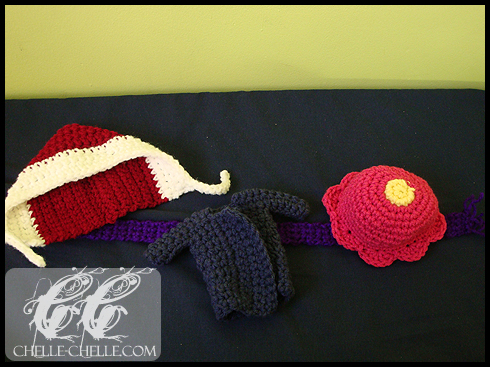 Not pictured is a melted knitted sweater (the yarn labeled stated that it was 100% wool, but it was clearly not… It melted after I tried to steam block it with an iron from at least 3 inches away – it was acrylic). I'm still going to be sewing a dress for the swap and then I think my package will be complete. =)