Written on July 11, 2009 at 2:51 pm
Filed under:
Crafting
with tags:
Blythe
,
finished project
,
knit
,
sweater
I showed you my first progress photo in my last entry (Sweater Progress – Part 1). Here is Part 2 & the completed Blythe sweater!
I used size 2 needles, grey acrylic yarn and the Sleeves a Go Go Sweater pattern.
Here is all the completed pieces (1 front, 2 sleeves, 2 back halves). This is from this morning at around 2am.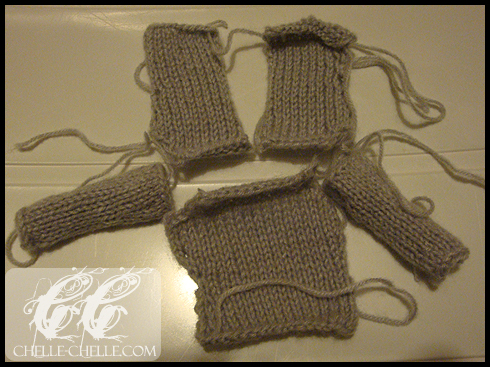 All the pieces sewn together and flipped back the right way. The ends are from the back pieces (I haven't sewn in metal snaps yet in the back):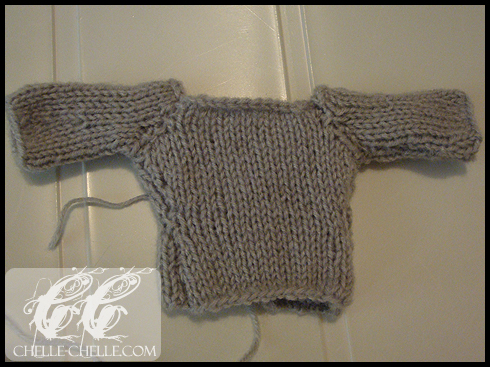 And then here's the completed (sans snaps) sweater on Sophie, my Blythe doll. Her hat is crocheted in worsted weight cream wool that has small light brown and light grey flecks in it.