Written on January 16, 2012 at 9:18 am
Filed under:
Crafting
with tags:
Blythe
,
finished project
,
knit
,
sweater
I'm almost done with 2011 projects, promise! (There'll be two more posts about 2011 projects after this one.)
These two sweaters are made from the same McCall's pattern packet as the hooded cardigan from yesterday's post. This one is Sweater B.
The yarns used are primarily yarns from a Japanese store (in other words, I cannot read the labels very well). The yarn content is 80% acrylic, 20% mohair in both the blue, pink and grey. The white yarn was 70% acrylic and 30% wool. All are sock-weight yarns. They were knit on 3mm (2½ US) needles.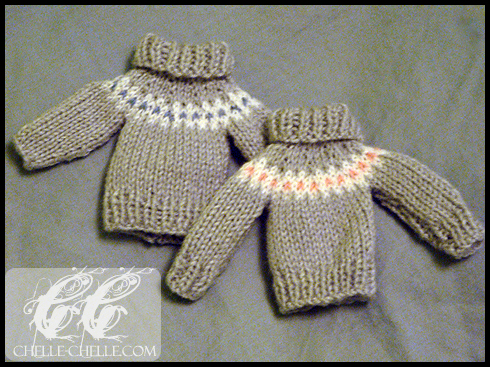 The blue sweater's sleeves were knit in the round on two dpns (3.oomm needles) while the pink sweater's sleeves were knit flat and seamed.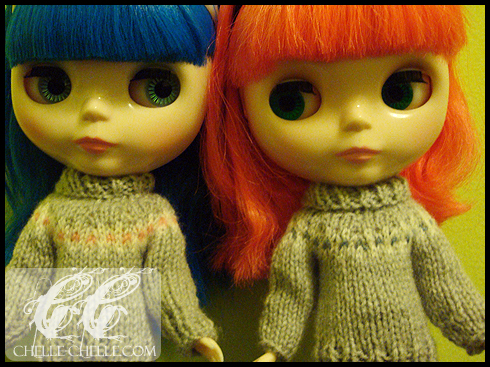 My lovely models are (from left to right): Mollie and Moxie. I received them both (gifts) in December 2011.